In the future, information about matters such as the original materials of a foam mattress can be reliably stored on the internet to await the moment when the mattress is recycled a decade or two later. Digital product passports maintained using blockchain technology allow manufacturing chain operators to independently enter material information in the passport. Once the product's life cycle nears its end, the recycling facility handling will be able to review the product data to choose the appropriate recycling method.
The Helsinki-Uusimaa Regional Council ordered a study about the possibilities of blockchain for circular economy from the Finnish Information Society Development Centre. The study concentrated on how these opportunities could be utilised in the new Helsinki-Uusimaa Circular Valley.
"We want to help companies to find new operating models that build on data, green technology and digitalisation", says survey author Timo Simell, Finnish Information Society Development Centre's Development Manager.
Blockchains don't lie
A blockchain is a continuously accumulating, distributed database where all events are stored chronologically and must be validated by all parties. The information contained in a blockchain is stored in a way that ensures that nothing can be changed or falsified later. Currently, the best-known application of blockchain technology is cryptocurrency, but its next big breakthrough could be an international payment system, for example. Distributed technology could make many of the current securities and money transfer intermediaries redundant.
Equivalent chain of trust technologies also hold great potential for circular economy applications. Blockchain technology and distributed recording can bring transparency to the entire supply chain. The distributed nature of the technology can also facilitate collaboration between different circular economy stakeholders, such as producers, consumers, and regulating bodies.
The EU is currently preparing a directive that, when introduced, would require the product information of all physical products to be stored in a digital product passport. Blockchain technology is a strong candidate for a method to store the information accumulated throughout the product lifecycle.
"The distributed data recording procedure would ensure that the product and material information remains unchanged", Simell says.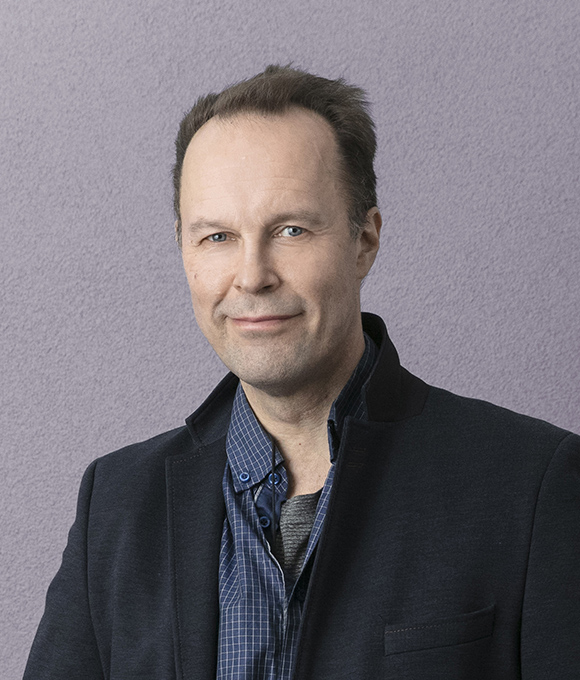 "It is also possible to harness blockchain technology to support activities such as property maintenance. It allows the information stored in the product passport to be utilised by all operators within the ecosystem and throughout the building lifecycle, from construction to demolition," Simell explains.
Circular economy as a growth sector
Currently, circular economy presents enormous potential for growth.
"According to Statistics Finland's circular economy indicators, the overall circulation rate of materials is currently less than 6 per cent", Simell says.
Existing circular ecosystems, such as car scrapping or paper recycling, are considered circular economy clusters that are built around a single big operator. In these cases, SMEs function as a part of an ecosystem that has been created by a larger company. New circular economy businesses have sprung up to utilise resources such as surplus food and food waste or selling and repairing used clothes and electronics.
The Helsinki-Uusimaa Circular Valley aims to offer a platform for new circular economy solutions. "Business networks are the best way to promote circularity", Simell says.
Data and interoperability of data are a core requirement for setting up these networks. "The association Finnish Textile and Fashion offers an encouraging example of how circular value chains can be developed. The association launched a project to develop circular solutions, product passports and digitalisation-based value chains in the industry."
Opportunities not yet widely recognised
As a part of its survey, the Finnish Information Society Development Centre interviewed a diverse group of operators in the circular economy sector. The project also encompassed two open workshops for businesses that are active in the sector. "These workshops included activities such as brainstorming different ways we could utilise the digital product passports."
The interviews showed that the production companies' attitudes towards product passports and blockchain technology were neutral. "But the interviews and workshops clearly showed that circular economy operatives are not yet very familiar with blockchain technology."
The benefits that blockchain technology offers are realised when several companies work together within the same value chain. However, the survey also indicates it is not absolutely necessary to use blockchain technology. A good example of this is a Finnish car scrapping company Suomen Autokierrätys Oy, which is currently building a large-scale digital platform to support its car part recycling operations. The new platform is aimed at all organisations involved in the vehicle recycling business in Finland. The company considered utilising blockchain technology in the new solution, but decided against it, as the benefits were estimated to be limited.
Your data comes first
Whatever the applied technology may be, Simell says that the first thing circular economy businesses should consider is taking control of their own data.
"Data interoperability allows businesses to more effectively collaborate with other network operators."
Blockchain is a relatively new technology that is still under development. The project workshops raised the possibility of blockchain-based services being used by single companies or business networks as an operator-provided service, much in the same way that they currently use services that transmit consignment note data from one operator to another.
"In this scenario, blockchain would be utilised as a service through a cloud interface. Operators would use blockchain through APIs. The use of APIs would also make it easier for companies to integrate blockchain into their existing information systems", Simell notes.