With the climate crisis advancing and Finland set out to be a carbon-neutral country by 2035, demands for low-carbon products and services is rapidly increasing. This trend is not limited to B2C businesses, it also extends to the B2B sector and to outsourcing relationships. Our project assists small and medium-sized businesses in the manufacturing industry to adopt low-carbon digital solutions and ways of work, predominantly in the region of Central Finland.
Digital solutions for greener manufacturing
The lobbying organisation Technology Industries in Finland has defined six effective solutions to reducing emissions of the manufacturing industry in their industry road map (available in Finnish). In our project, we disseminate information on Green ICT to the manufacturing industry in Central Finland in accordance to these six defined topics:
Usage of data, IoT:n and AI in low-carbon acceleration
Smart automation and control systems as low-carbon support vehicles
Green robotics
Green cloud services
Digital office management, accountancy, logistics and other functions
Low-carbon ICT procurement
How Green ICT comes to Central Finland
The project fosters Green ICT in companies in Central Finland through the following means:
webinars on the six topics outlined above
coaching sessions to local manufacturing industry SMEs free of charge

networking space and services of the Green ICT ecosystems for willing companies

a guide on industry-specific Green ICT questions published towards the end of the project.
We also bring the results and products devised in our Green ICT project in the Uusimaa region to Central Finland.
Information on the project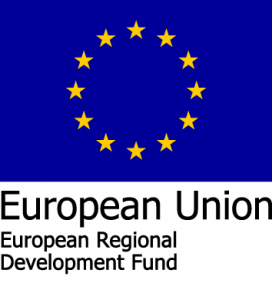 Funding period
1. Jan 2022 to 31. Dec. 2022
Contact person for project
Antti Sipilä, project manager
antti.sipila@tieke.fi
+35844 98 44 646
The project Green ICT for manufacturing industry SMEs in Central Finland is funded by the REACT-EU-call from the European structural fund, via Central Finland Centre for Economic Development, Transport and the Environment. Funding has been granted as part of EU recovery measures to lessen the effects of the COVID-19 pandemic.