"Achieving the government programme's vision of a carbon-neutral Finland by 2035 will require accelerated emission reductions in all sectors," emphasises Minister of the Environment and Climate Change, Krista Mikkonen.
Means of implementation include zero-emission electricity and heat production, reducing the carbon footprint of construction, promoting the circular economy, and a climate-friendly food policy.
"The focus of taxation is shifting to taxation of environmental damage. Loss of biodiversity will be halted by reforming nature conservation legislation, increasing funding for the protection of biodiversity, and promoting the sustainable use of natural resources," Mikkonen says.
In the wake of the coronavirus
Citizens who, in the spring of 2020, got used to following the Government's round-the-clock race to prevent the worst consequences of the coronavirus epidemic may have assumed that the crisis had pushed all other issues off the state's agenda.
However, everyday work on long-term policies has continued in the background.
The spring's achievements include a proposed law that would increase opportunities to charge electric cars and improve the energy efficiency of buildings by means of automation. The law would lead to the construction of 73,000 – 97,000 recharging points and preparations for another 560,000 – 620,000 in Finland by 2030.
"Motorists need reassurance that an electric car can be recharged not only at home and work, but also on business and leisure trips throughout the country. Electrification of transport is an important tool in moving towards a carbon-neutral Finland," Mikkonen states.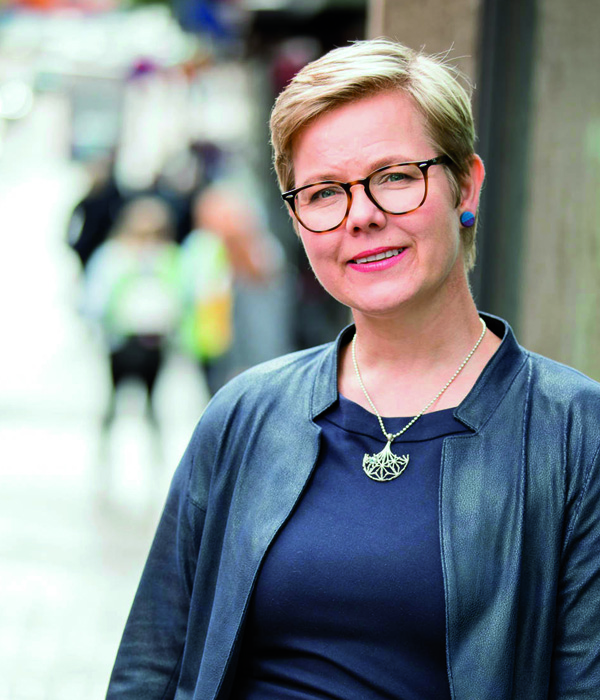 "Electrification of
transport is an important
tool in moving towards
a carbon-neutral Finland"

Krista Mikkonen, Minister of the Environment and Climate Change
Picture: Laura Kotila, Prime Minister's Office
The draft law proposes that large, non-residential buildings with rated power of more than 290 kW for heating or air conditioning systems must be fitted with an automation and control system to improve energy efficiency. This would apply to existing buildings by 2025 and all new buildings from 2021 onwards.
Road maps from various industries
Climate road maps for a range of industries will be completed by early summer.
In addition to the energy, chemical, forestry and technology industries, the food industry, the transport sector, the agriculture and forestry sectors, tourism and restaurant services, retail, textile and fashion, sawmill, construction and real estate are defining their own carbon neutrality measures.
A working group at the Ministry of Transport and Communications is preparing an environmental and climate strategy for the ICT sector, which is due for completion in November 2020.
"The carbon neutrality goal applies to all sectors, so an overall review is necessary. Planning of climate action should be clear and predictable so that citizens, businesses and organisations find it easy to keep up with and participate in the work," Mikkonen says.

We are determining the state of the world of 2050 today
An increase in temperature above three degrees would be a major threat to the world's food supply.
If we do not curb warming, by 2050 sea levels will have risen enough to submerge several cities and force 150 million people to leave their homes.
We can avoid the worst consequences of climate change by lowering the rise in temperature to less than 1.5°C.
Source: Climate Leadership Coalition
Risks are opportunities
In the growing scarcity of natural resources and emergence of threats associated with climate change, the Climate Leadership Coalition (CLC) sees opportunities for companies to kill two birds with one stone; business models that curb global warming constitute both profitable business and a response to global environmental challenges.
The Finnish CLC network is influenced by a multidisciplinary group of leaders of companies, banks, cities and research communities.
Jouni Keronen, CEO of the network, sums up their goals with the term carbon handprint. While carbon footprint means emissions that are harmful to the climate, the carbon handprint points to solutions for reining in emissions.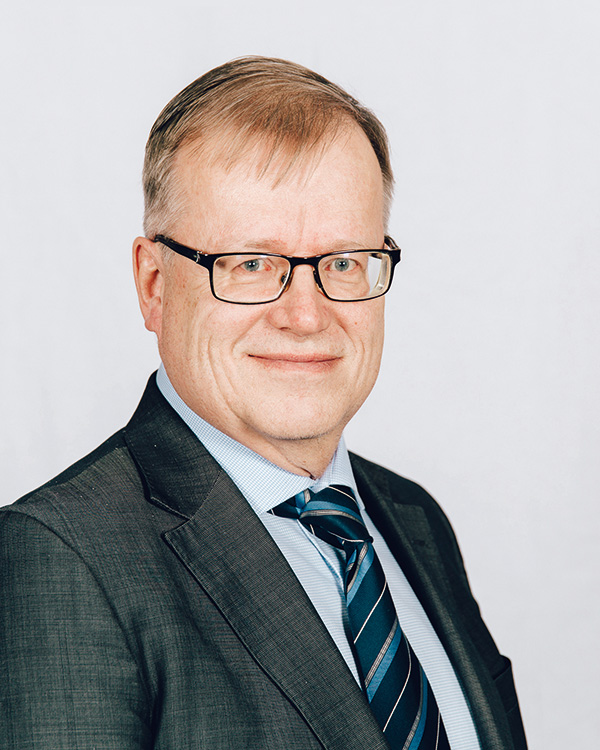 "Smart technology
is a necessary resource
in our journey towards
a carbon-free future."

Jouni Keronen, CEO
Small country, sizable handprint
"A small country can have a sizable carbon handprint," Keronen says, adding that several Finnish environmental technology companies already figure among the best in the world.
Among influential Finnish examples making waves worldwide, Keronen mentions Outotec, whose solutions led to a reduction of 6.6 million tonnes of emissions in 2019. Neste's renewable products achieved a reduction of 9.6 million tonnes and Stora Enso's renewable materials reduced CO2 emissions by an estimated 20 million tonnes.
"The international impact of these three companies alone corresponds in scale to over 75% of net Finnish emissions. Because we have expertise, our mission is to create and sell solutions that support sustainable development to the rest of the world."
Greetings to policy makers
Companies' willingness alone, however, is not enough to achieve this objective – Keronen calls for long-term guidelines, in particular from EU decision-makers.
"European climate policy has been very short-sighted from the industry point of view. In the past, the focus was on the year 2030, when at this stage investors need information on the criteria, policies and regulations in place until 2050."
"Developing solutions takes time, investments are expensive, and their life cycle is measured in decades. It is up to policy-makers to create conditions for companies that enable profitable, environmentally sound business. It's great that the EU's goal for 2050 was agreed upon at the end of last year," says Keronen.

Global emissions on the rise
Over a 10-year period, energy consumption in the ICT sector will triple from 2,000 TWh in 2015 to nearly 6,000 TWh by 2025.
Most of the increase in energy consumption will be due to data centres.
Energy consumption caused by use of equipment will remain at the levels of 2015, at just under 1,000 TWh per year.
Source: Janez Potocnic, Chairman of the International Resource Panel, presentation for Sitra delivered on 25 November 2019.
The Circular Economy Operating System
The most acute need is for the development and scaling of digital platforms.
"There are currently insufficient mechanisms and actors in Finland to support such scaling, so there is a risk that our best innovations will flow elsewhere, where new solutions can be scaled," Keronen says.
According to Keronen, the Finnish innovation of Mobility as a Service (MaaS) has shown how digital services can be developed and what benefits they can bring.
"Any number of similar concepts could be created in Finland to meet the needs of climate change mitigation."
Digital platforms are needed, for example, as a circular economy operating system and "servitiser", to monitor carbon sinks and carbon stocks, to calculate the material benefits of the bioeconomy, to support citizens' climate action, and in many other areas of life.
"Developing platforms and utilising big data and artificial intelligence is a great opportunity for Finland. Our ability to scale promising solutions will also attract investments from abroad," Keronen says.
Europe at the forefront
Alongside European cities, businesses, research agencies and NGOs, the CLC has signed a petition calling on the EU Parliament, the Commission and all Member States to take decisions to limit the increase in global temperature to 1.5°C.
"If the current EU Parliament, the Commission and the European Council do not make adequate decisions, it is unlikely that any other country or continent will do so. The CLC expects the EU to have a market-based solution that ensures emission reductions and allows for carbon sinks, and this position must not change with future parliaments."

A quarter of the world's energy
In 2020, up to 90% of data traffic is related to video streaming and online gaming.
According to forecasting, energy consumption in the ICT sector will account for 21% of global energy consumption in 2030.
Source: Etla's Digibarometer 2019, Timo Seppälä
Proper tools for young people
Professor Jari Porras, who is teaching the next generation at the Lappeenranta University of Technology (LUT), says that young people studying today have a better starting point for analysing the environmental impacts of digitalisation.
"Here, the environmental perspective is integrated with both education leading to an ICT degree, and in the junior university natural science programme for primary school children. We need a broad understanding because, although digitalisation is the key to solving the earth's ecological problems, it also places a strain on the environment in many ways."
"Digitalisation involves changing our way of life; understanding the impact of this is difficult. Each part of the digitalisation bandwagon requires its own resources, such as computing power. And the more widespread usage becomes, the more capacity is needed," Porras sums up.
There is no singular, simple truth
The average citizen's everyday life involves excellent examples of the pros and cons of digitalisation.
For example, is an online shopper a good guy or a bad guy?
One might think that the emissions generated by an online purchase are lower than those of a traditional purchase, when consumers shop from their sofa rather than driving to a shopping centre. In addition, energy-consuming links are eliminated from the logistical chain when products are not transported from factory to wholesale and then a retail store, but directly from manufacturer to customer.
However, such assessments are not complete until they take account of emissions from the maintenance of e-commerce, the consumer's online surfing, digital payment and possible return of the product.
"We might ask how large a carbon footprint arises from simply moving products back and forth between continents," Porras suggests.
"More and more
consumers are choosing
online services that take
responsibility for their
climate impact."

Jari Porras, professor
Picture: Teemu Leinonen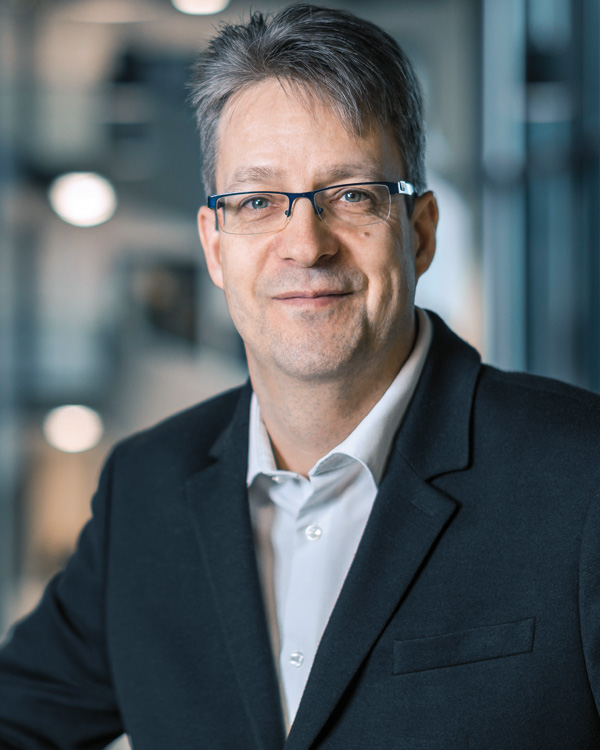 Responsibility for producers
What about the anxieties of climate-aware citizens, could they be relieved by watching the evening news at the same time as a couple hundred thousand others, rather than a recording via an online service when convenient?
The two ways of looking at this can be compared to traffic. Broadcasting works like public transport – the energy spent on providing the service is distributed to a large group of users – but viewers of online recordings are like lone motorists unable to share their transportation carbon load.
"I don't want to blame those who use such services, but I would call service providers to account," says the professor, a specialist in the environmental impact of digitalisation, who encourages online service providers to inform customers about the climate and environmental impacts of their business.
A carbon meter for streaming
"For instance, streaming services could display a meter to the user which shows the carbon footprint created by viewing a single recording."
Porras believes that the illustration of environmental impacts is becoming a competitive factor in the digital age; he predicts that service providers who actively seek to promote environmental wellbeing will be the most successful ones.
"More and more consumers are certain to choose online services from providers who uphold their climate responsibilities by compensating for the damage caused, by means such as certification systems and continuously making their processes as low carbon as possible."
Moving the economy from disposable to circular
And what is the professor's position on the unsolved problem of the mountain of discarded precious metals and plastics, which never seems to stop growing, at least as long as the life cycle of tablets, mobile phones, laptops and other smart devices is just a couple of years, with no system in place requiring the reuse of materials?
"We need to move away from the culture of disposable goods. Legislation is needed that obliges manufacturers to put repairable equipment on the market. In addition, the materials used in manufacturing must be kept in continuous circulation – for example, a discarded mobile phone can be disassembled, and its parts sorted and returned for industrial processing as materials in new products."
Krista Mikkonen's portion of the article is based on the briefing held on 10 March, as well as the Minister's position papers published on the Ministry of the Environment website this spring. Interviews with Jouni Keronen and Jari Porras were conducted in February.
The article was originally published in Finnish in TIEKE's magazine Tiedosta 1/2020. Translation: Transfluent.